Service Center
---
HAVE YOU HEARD ABOUT OUR WORRY-FREE GUARANTEE?
We get it. In the hierarchy of things that people love to do on purpose, taking the car in for repairs is probably pretty far down the list. Maybe somewhere in the vicinity of root canal, tax audit and re-tarring the roof. But why? One word: Worry. Worry that you'll overpay. That you'll be under-served. That you'll be kept in the dark and treated like a number, not a neighbor.
None of which happens at Groove Auto Service Centers. Because we offer Transparent Pricing so you always know what exactly you're paying, and always get the most reasonable price for those repairs. Our Expert Technicians are trained on all makes, model, and years. And because we live in your community, too, like any good neighbor we treat you with as much care and respect as we do your car.
Begging the question: if your Groove Auto Service Center removes all your car repair worries, what will you spend extra time worrying about now?
Subaru Service Center in Englewood, CO
Looking for quick and quality service in the Englewood, CO area? Stop by or make an appointment at Groove Subaru today! We have a fully staffed Service Center that is second to none. Aside from employing qualified and knowledgeable service technicians, our Parts Center is fully stocked with a variety of genuine car accessories to fit your needs. We also offer several Subaru service coupons, and we have an impressive Groove Care Program available, so when you work with us, you know you're getting a terrific deal.
Schedule a service appointment today so that we can get your car fixed and back on the road. Have any questions or concerns? Give us a call at 720-259-5629, and one of our technicians will be more than happy to help.
Why Service at Groove Subaru?
Our Service Center is staffed by factory-trained Subaru technicians, who have been trained by the most advanced Subaru technical instructors. They are equipped with Specialized Tools to help ensure accurate diagnosis and repair and use Genuine Subaru Parts for trusted performance. Every service also comes with a free Multi-Point Inspection to help keep your vehicle's safety and quality in check. Additional benefits of serving with us include:
Service Info
Mon - Fri

7:00 AM - 6:00 PM




Sat

8:00 AM - 5:00 PM




Sun

Closed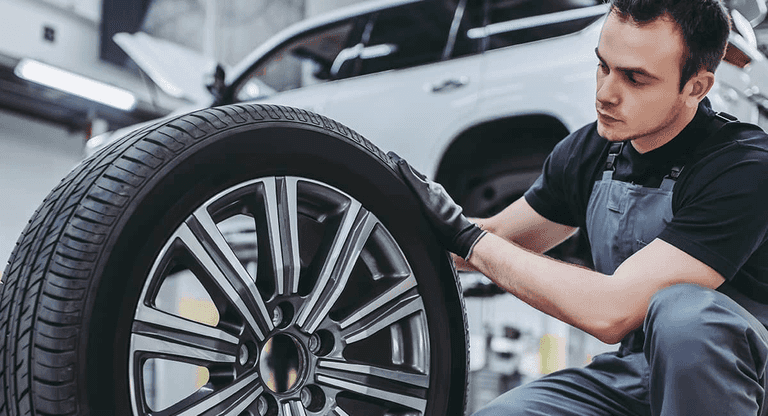 Tire Center
Regular tire maintenance is essential for your safety and vehicle performance. On average, you should have your tires replaced every five years, but it can also depend on your driving habits. Regularly check the tread wear indicator or consult a professional at our Service Center.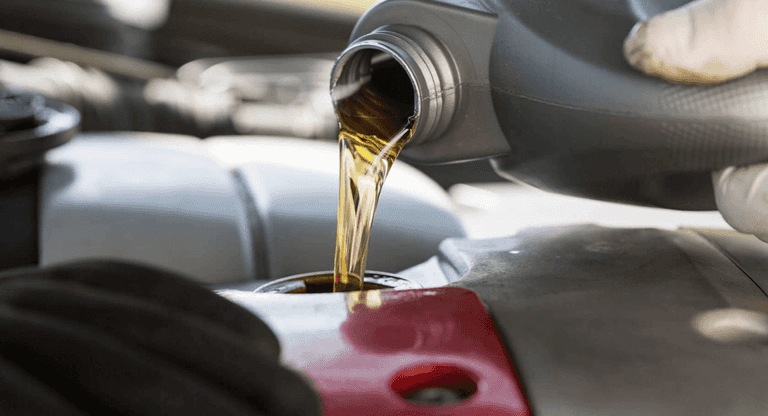 Oil & Fluids
When it's time, an oil change is something you shouldn't put off doing. That's why our Service Center is conveniently open for you with Factory Trained Teams who work on Subaru vehicles every day. We know the exact type and amount of oil your vehicle requires.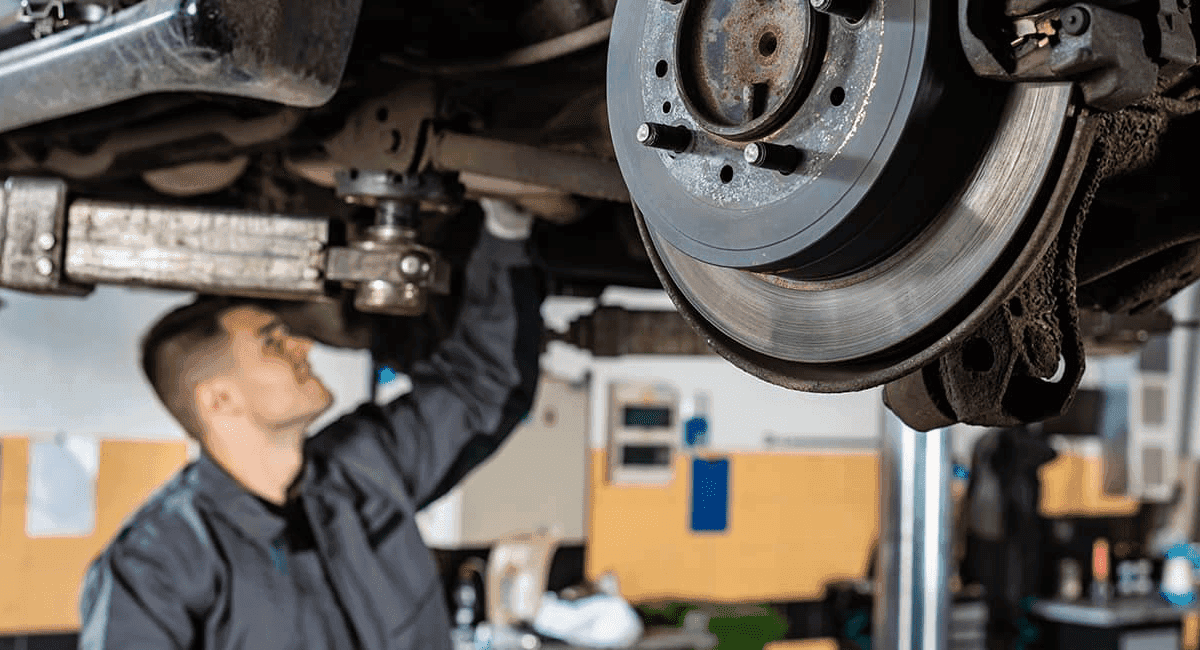 Brakes Services
Worn or malfunctioning brakes can create risky situations for both you and your passengers. That's why at Groove Subaru, we suggest having your brakes serviced every 15,000 miles. We offer thorough brake inspections, new brake pads, and more services to ensure your safety and vehicle performance.
Battery Replacement
Don't be stuck with a dead battery, get a free battery health test and inspection every time you bring your vehicle in for a multi-point inspection. We use a specific Subaru battery tester to monitor it, and the charging system as well. We'll determine your battery's state of charge to help prevent a no-start situation.
Service FAQs
Do I need an appointment?
We encourage appointments for any services you may need to help ensure you receive the fastest service possible. However, it is not required.
How do I schedule a service appointment?
You can schedule an appointment online here [groovesubaru.com] or call us at 720-248-6320
Can I drop off my vehicle or do I have to wait for it?
Either is fine with us. Your service advisor will be able to provide clarity as to how long you can expect your service to take and can then provide you with options. We also offer alternate transportation when requested at times of scheduling appointments.
How can I pay for my service appointment?
We have online payments, in person, check, cash, credit. Or apply for financing via dignifi.com.
Will you do warranty work on my vehicle?
Yes we are authorized to perform warranty work on your Subaru vehicle.
How do I know if my vehicle is still under warranty?
Most new vehicles come with a:

36 month / 36,000 mile bumper-to-bumper warranty. This covers most all manufacturers defects and also some wear items. I.E wipers, brakes, light bulbs, and alignment.
60 month / 60,000 mile powertrain warranty. This usually covers all internally lubricated components such as engine, transmission, etc.
96 month/ 80,000 emissions warranty. This usually covers any manufacturer defect with catalytic converters.
Can you work on any make / model even though the dealership is for another brand?
All makes and models are welcome! We can complete many services and repairs on all vehicles.
Why should I choose Groove Automotive for my service needs?
Our technicians are factory trained and certified by the manufacturer. We offer manufacturer specific parts for perfect fit and performance. All this with competitive prices to boot!
Why do you perform a complimentary MultiPoint Inspection on my vehicle when I have service done?
We understand how much you depend on your vehicle. Therefore, we believe our responsibility is to fully inspect your vehicle on each visit. We then provide you with the report of your vehicle's overall condition. If our certified technicians determine that your vehicle is NOT at 100%, we will inform you as to what is required, provide you with options and the choice is yours on whether or not you want us to take care of it for you
What type of oil does Subaru recommend?
We recommend filling up with Genuine Subaru Oil because it's the ONLY oil formulated specifically for your SUBARU BOXER® engine.
How can I tell if my Subaru's brake pads are bad?
Grinding or squealing noises
Vibrations or pulsations when braking
Spongy or soft brake pedal
Alignment is off
Slow brake pedal response
What is the average lifespan of brake pads?
Brake pads last around 50,000 miles.
How long do car batteries last?
A new battery will generally last between three to six years depending on how often you drive, the weather, and its condition.
Why choose Genuine Subaru Oil?
Engineered to clean and protect internal engine components between oil changes better than most leading aftermarket brands
Formulated with a unique blend of additives, detergents, and modifiers specific for the lubrication needs of the SUBARU BOXER® engine
Reduces wear and cleans internal components to maximize engine life and maintain optimal fuel economy
Each batch is lab-tested over 10 different ways to help ensure consistent quality
What does the 24-Month Tire Protection Plan include?
Our Subaru 24-Month Tire Protection Plan comes FREE with any tire purchase and includes:
24-Month Tire Protection
Covers tire replacement or repair
Complimentary Subaru Tire Roadside Assistance
Redeemable at any Subaru retailer
What's a four-wheel alignment?
A four-wheel alignment uses sophisticated lasers and sensors to determine the wheel angles of your Subaru.
Are tire rotations necessary?
Yes, it's important to rotate your tires regularly to ensure they wear evenly.
How often do I need to change my tires?
It's recommended to change your tires at least every six-year or sooner depending on your driving habits.