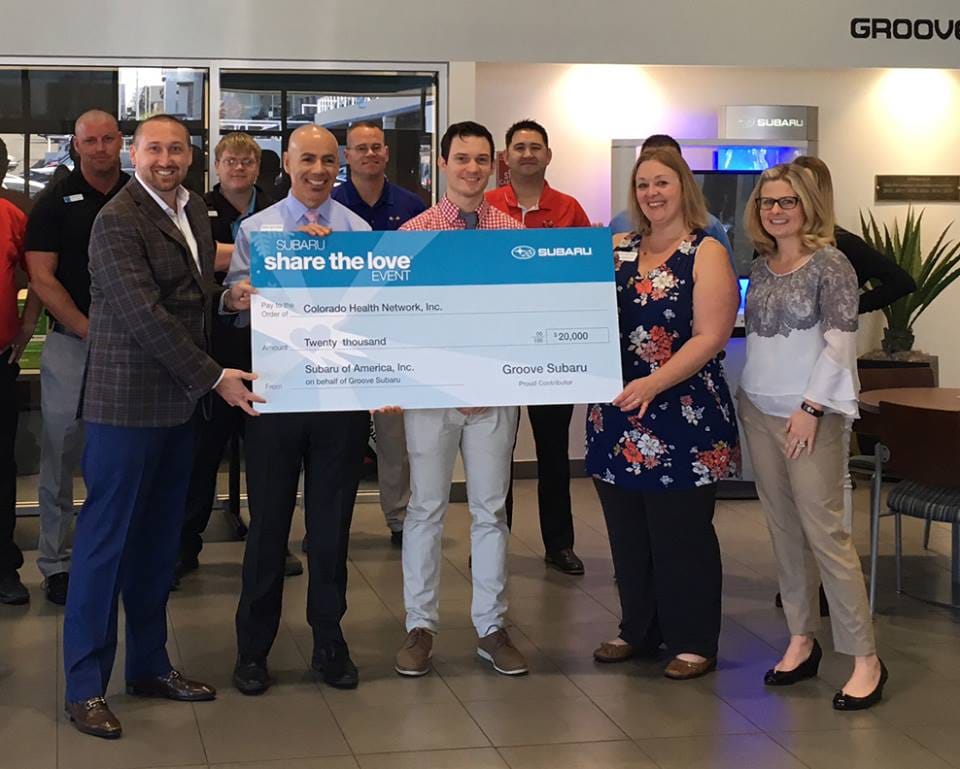 Learn more about our Share The Love donation recipient: the Colorado Health Network
Recently, Groove Subaru, in partnership with the national Subaru Share the Love program, donated $20,000 to the Colorado Health Network (CHN). Here's a little more information about this awesome non-profit from Development Manager at CHN Jaime Marston:
CHN recently opened the newly renovated facility at 6260 East Colfax. The new facility brings together for the first time in the Denver metro area a unique combination of HIV related services under one roof.
The 24,000 square foot facility offers eight state-of-the art dental operatories, a food bank, syringe access program, case management, & behavioral health counseling, HIV/STI testing, insurance assistance and more.
"We were so pleased to be able to create a beautiful, efficient space for clients, patients, volunteers, and staff and look forward to sharing it with the community!" said Darrell Vigil, Chief Executive Officer.
The new facility will provide services to more than 4,000 clients annually and support outreach and HIV/STI screenings to thousands of Denver metro citizens. . The majority of clients CHN serves face significant barriers to care including poverty, hunger, homelessness/unstable housing, mental health and substance use conditions.
Colorado Health Network (CHN) is a statewide charitable organization with offices in Denver, Colorado Springs Fort Collins, Greeley, Grand Junction and Pueblo serving people living with HIV and other health conditions. CHN provides innovative, individualized services to those most in need, educates high risk populations, and advocates for social and health care equity.
According to the Colorado Department of Public Health and Environment a cumulative total of 11,411 cases of AIDS and 7,814 cases of HIV have been reported in Colorado and an estimated 13,052 persons were living with HIV in Colorado through the end of 2015.
"We are honored to receive this extremely generous donation of $20,000 from our good friends at Groove Subaru! This gracious gift was given to Colorado Health Network as part of Subaru's "Share the Love'' campaign and will undoubtedly have a tremendous impact on our community!"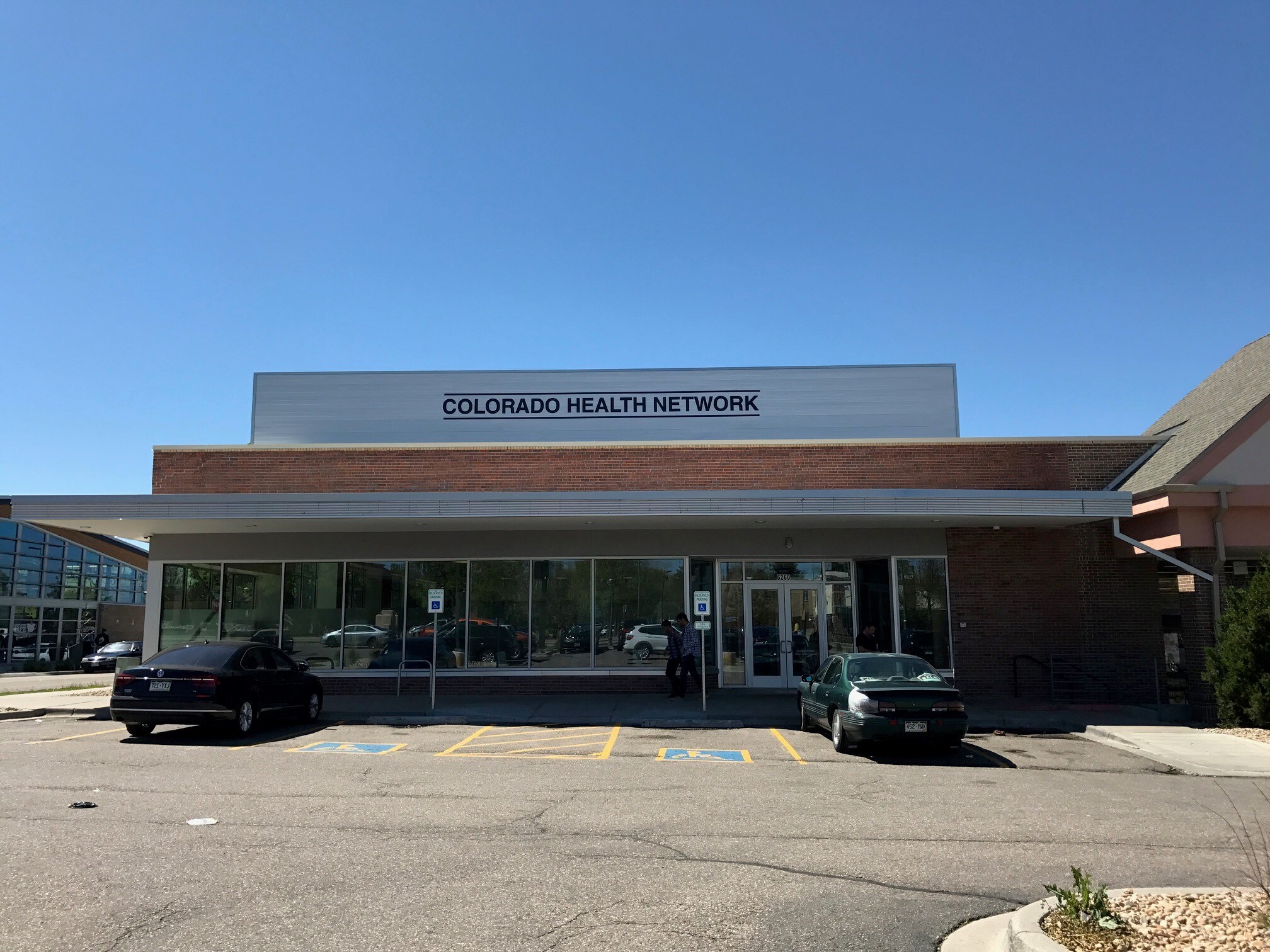 CHN newly renovated headquarters at 6260 East Colfax Ave, Denver CO, 80220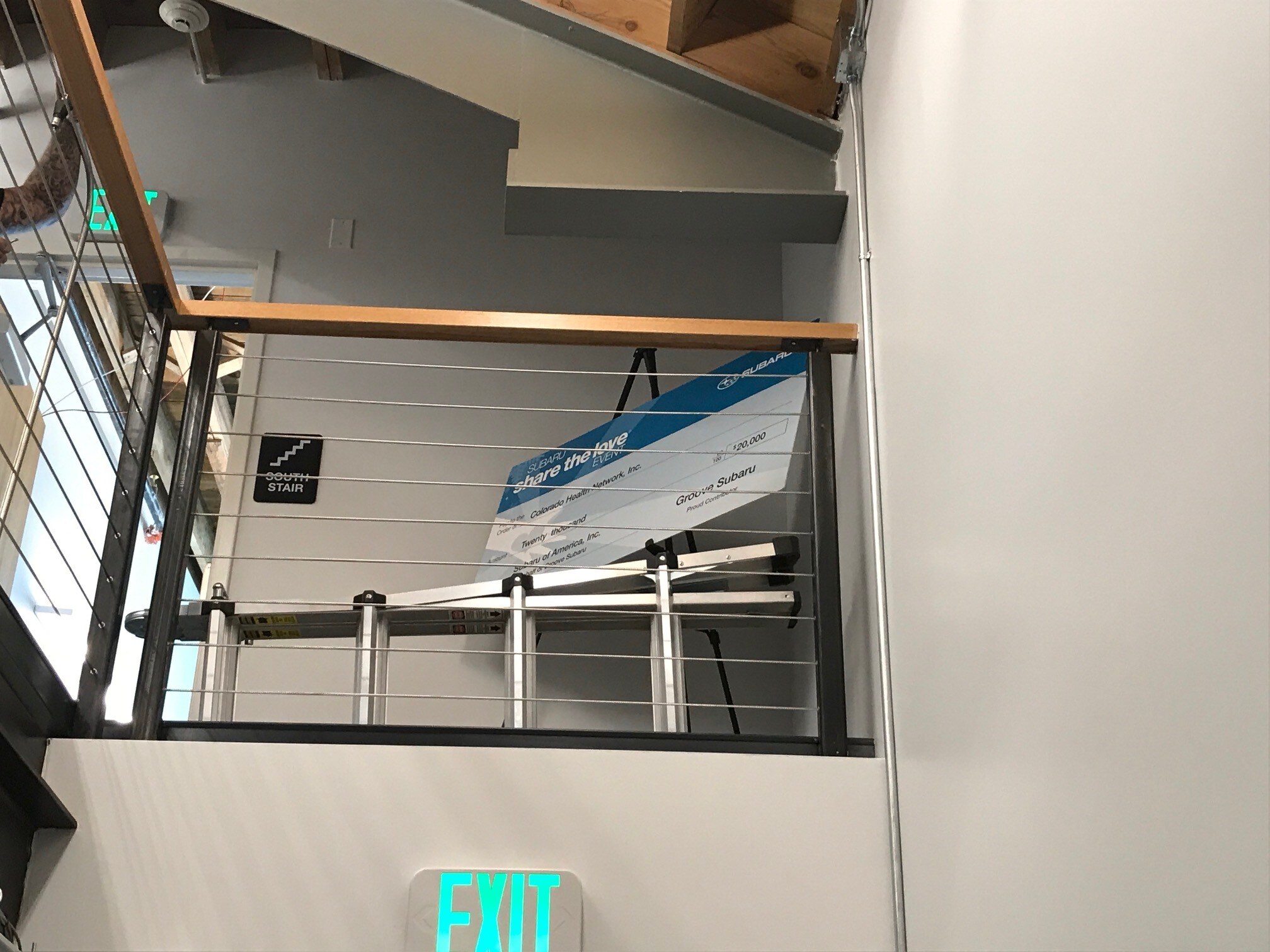 Groove Subaru's donation check proudly on display at the center
Learn more about CHN on their website: