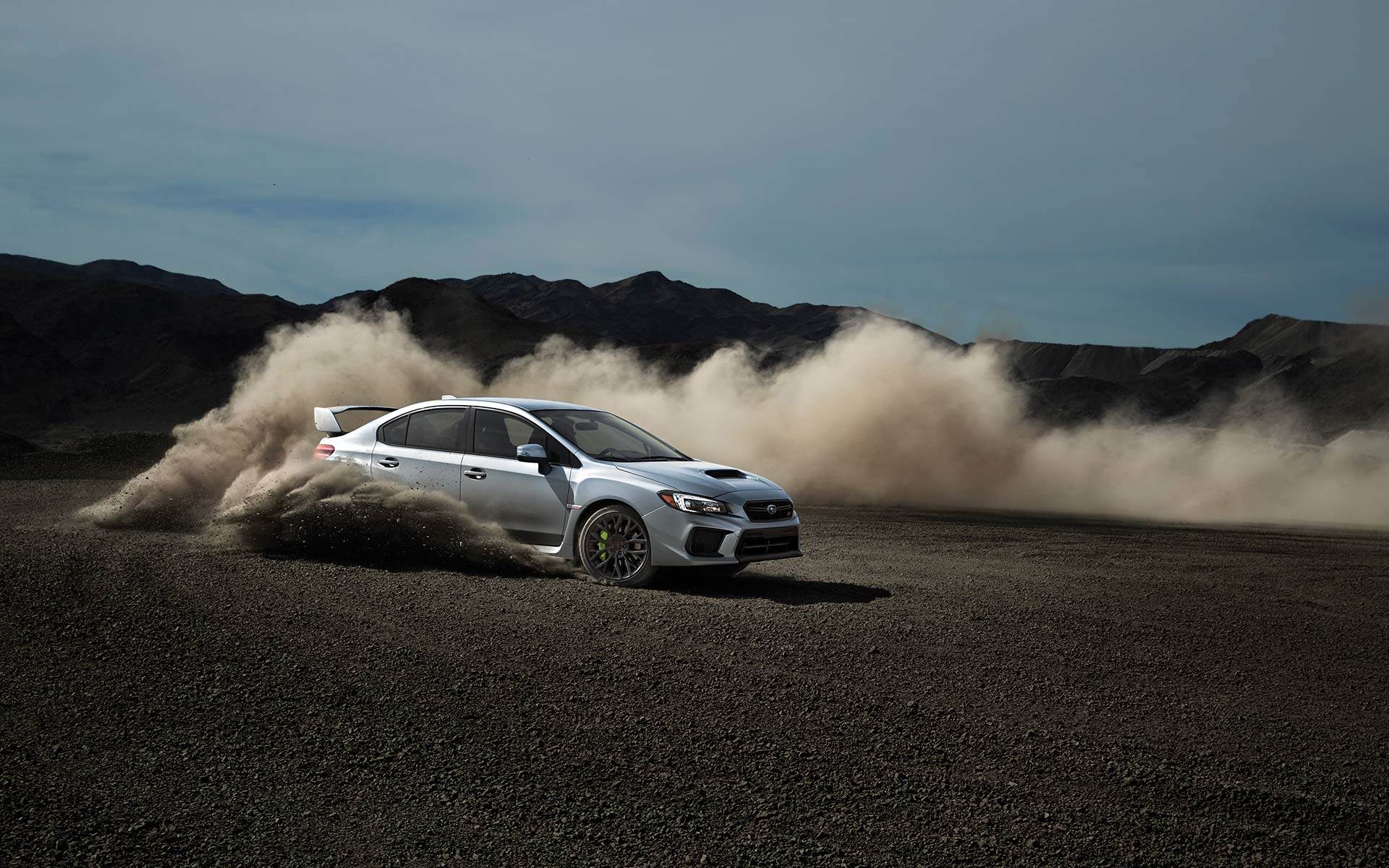 The 2017 American Rally Association championship recently held the Olympus Rally near Olympia, Washington, with 2017 Subaru WRX STIs taking first and second place. Travis Pastrana edged out his Subaru Rally Team USA teammate David Higgins by just 10.5 seconds to win the race.
Rally racing is different from the auto racing you may be used to. Instead of a well-manicured track, the cars race on a specially designed track with twisting turns, sporadic rain showers, and changing road conditions. This particular race covers 138 miles.
The cars themselves start off as the same Subaru WRX STI you can purchase at Groove Subaru in Englewood, Colorado. This blog will show you how a car goes from the showroom floor to the rally track.
The Heart of a Champion Beats Inside Every Subaru WRX STI
The 2017 Subaru WRX STI is a performance sports sedan crafted for everyday driving. It's no wonder Subaru's Rally Motorsports choose the WRX STI when the street-legal model features advanced performance technology like:
Symmetrical All-Wheel Drive

Quick-ratio steering

Aluminum front lower control arms

Active Torque Vectoring

Track-tuned suspension
So, how does the transition into Rally Car begin for the Subaru WRX STI?
It all starts with a model from the showroom floor being delivered to the team's technical partner, Vermont SportsCar. The interior is removed, and the car's body shell is fully seam-welded to further enhance its strength. A roll cage is then welded into place for both stiffness and the driver's safety.
A stock Subaru WRX STI gets an EPA-estimated 27 MPG on the highway, but a Kevlar fuel cell replaces the standard gas tank for rally racing. This reduces the risk of damage in case of a crash. The safety of the car is also enhanced by the eight-way power driver's seat replacement by a Recaro SPA ProRacer competition seat. A HANS (Head and Neck Restraint System) takes the place of the seat belt, and they add:
A custom STI dashboard

Carbon fiber door panels
A number of changes take place under the hood as well. An ARA Championship-mandated 33mm turbo inlet restrictor is added to the engine, and a hydraulic handbrake helps make the tight turns possible. The transmission is a Sadev 6-speed close-ratio dog-engagement gearbox which allows the driver to shift without using the clutch. A few add-ons to the exterior like mud flaps and an aluminum skid plate, and the WRX STI is ready for competition.
Experience the excitement that can only be felt behind the wheel of a performance machine like the 2017 Subaru WRX STI at their next live event, or test drive the street legal version at Groove Subaru in Englewood, Colorado.