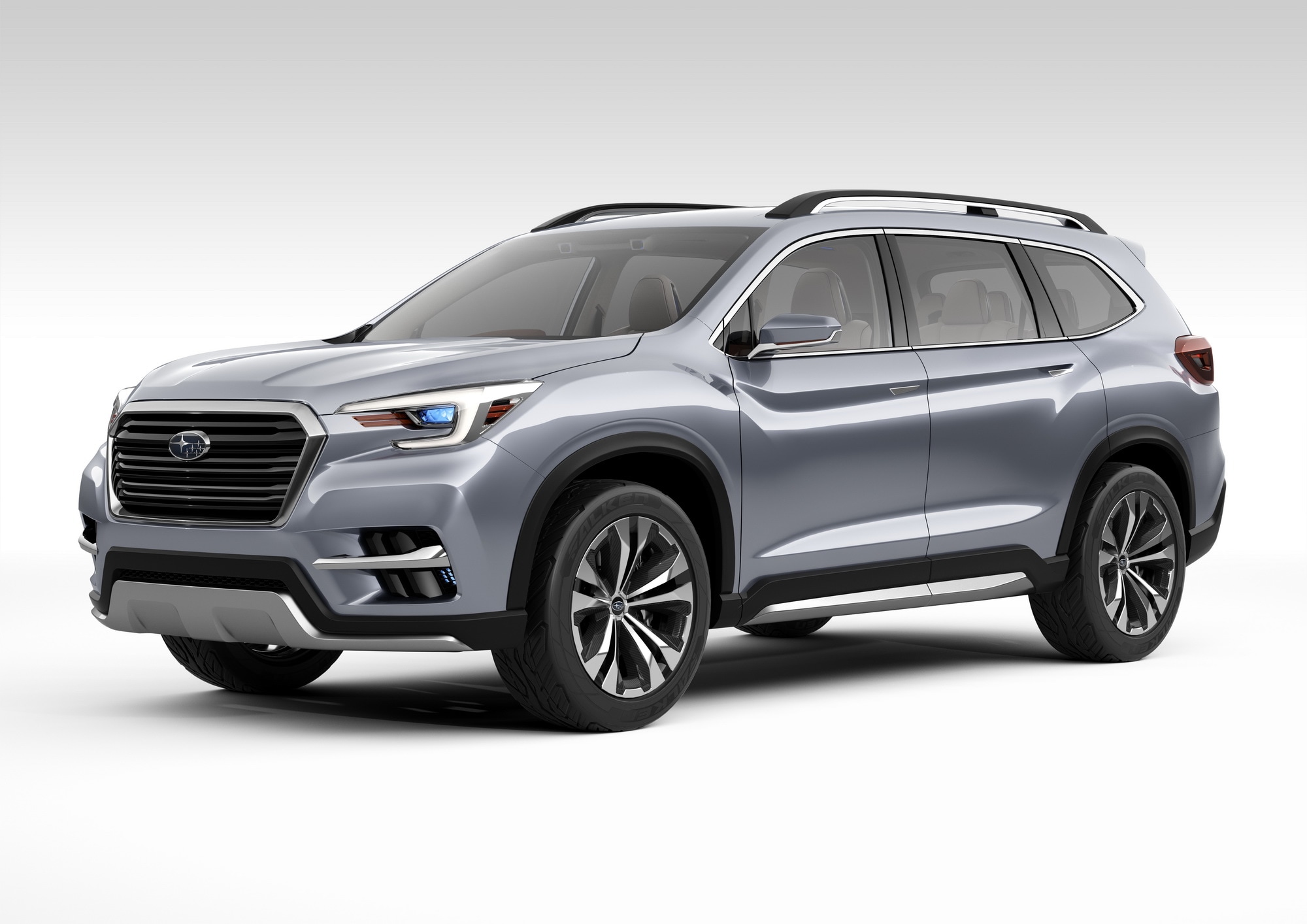 Subaru's SUV production has been quiet as of late but the manufacturer is about to make some big noise in the form of the 2019 Subaru Ascent. While the release date of the Ascent has not yet been announced, there is still plenty to know about it.
The Ascent made its debut as a concept car at the 2017 New York International Auto Show and is expected to appear at the Los Angeles Auto Show in late 2017 for the first time as a full production car.
The Ascent will be manufactured at the Subaru plant in Lafayette, Indiana, and has been designed specifically for the North American market. This USA-focused design means at least two things Americans love: size and technology. And sure enough, the Ascent will deliver on both fronts.
The three-row cabin will feature seating for seven situated on a 117-inch wheelbase that measures 198.8 inches from bumper to bumper. That, along with checking in at 78.3 inches wide and 72.4 inches tall, makes the Ascent a larger vehicle than competitors such as the 2017 Honda Pilot, Kia Sorento and Toyota Highlander.
This spacious design sits atop a body designed under the "Dynamic X Solid" theme that features fender flares and a large, bluff grille for a pure SUV look.
In terms of technology, the concept version of the Ascent featured a large infotainment tablet on the dashboard to go along with an additional smaller screen positioned on the back of the center console for use by second-row passengers.
As far as under-the-hood technology, the Ascent will feature an all-new turbocharged direct injection boxer engine.
As with the release date, there is no word yet how much the Subaru Ascent will retail for.
Your Subaru Questions Answered
Want to learn more about the 2019 Subaru Ascent? Stop in to Groove Subaru in Englewood, Colorado, and speak with our knowledgeable associates. They can tell you what you need to know about this upcoming vehicle and how you can be one of the first in line for a test drive. Visit us on South Broadway today.