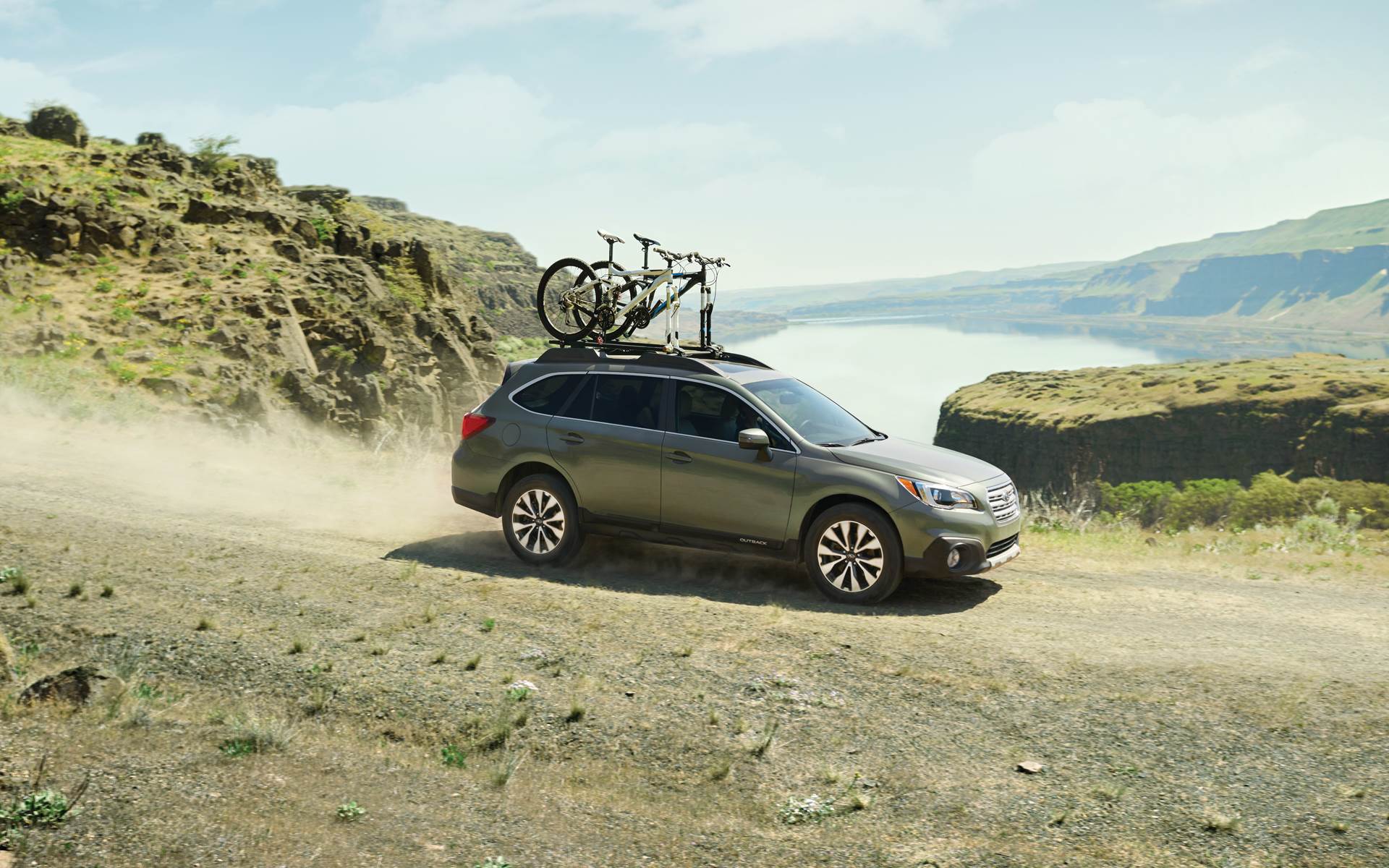 The Subaru Outback has made a name for itself as a go-anywhere, take-anything vehicle that still exhibits some sensibility. Large cargo capacity meets nimble handling. All-wheel drive intersects with a generous fuel economy, and advanced convenience combines with surprising affordability.
When you add it all up, you have a vehicle that has been named the Best Family Car along with many other accolades.
The Outback distinguishes itself from the rest of its class with its cargo and convenience features. The Outback drives like a sedan but hauls like a minivan. Below are just some of the things that make an Outback an Outback.
Cargo capacity
The Outback sports 35.5 cubic feet of cargo capacity. That's considerably more than popular SUVs such as the Chevy Equinox (31.5), Ford Explorer (21.0), and Buick Encore (18.8). In fact, the Outback would rank third on the list of SUVs with the most cargo space, despite not being an SUV at all.
Roof rails
The cargo capabilities of the Outback aren't limited to the inside. The roof rails, which come standard on every Outback trim and feature integrated crossbars, allow room for luggage racks, kayaks and canoes, skis, bikes, and anything else that needs a little extra room.
Passenger space
Of course, you need to make room amid all that luggage for your passengers. And in the Subaru Outback, riders are treated to 143.6 cubic feet of interior room loaded with soft-touch surfaces and premium materials. And the 60/40-split fold-down rear seat with available cargo release levers allows you to take full advantage of your cargo area when you're a passenger short.
Power rear gate
A good cargo area is defined not just by how big it is but by how easy it is to access. The Outback's power rear gate opens and closes with just the push of a key fob, controls on the dashboard, or by the latch. The opening height can even be adjusted when opening the gate in tight spaces.
Explore the Colorado Outback
You don't have to travel into the Australian Outback to enjoy all the convenient features of this Subaru. Come to Groove Subaru in Englewood, CO, near Denver to see for yourself all the cargo room and convenience the Outback has to offer.
You can fit practically anything in a Subaru Outback. Now just imagine yourself in one, too.